DEVELOPED WITH DOCTORS / MADE IN FRANCE / VEGAN / MINIMUM 80% BIOMIMETIC INGREDIENTS / FLUENT TEXTURES
VITRO/VIVO TESTS AND CONSUMER EVALUATION CONDUCTED BY INDEPENDENT ORGANIZATIONS. VISIBLE EFFECTIVENESS FROM 7 DAYS.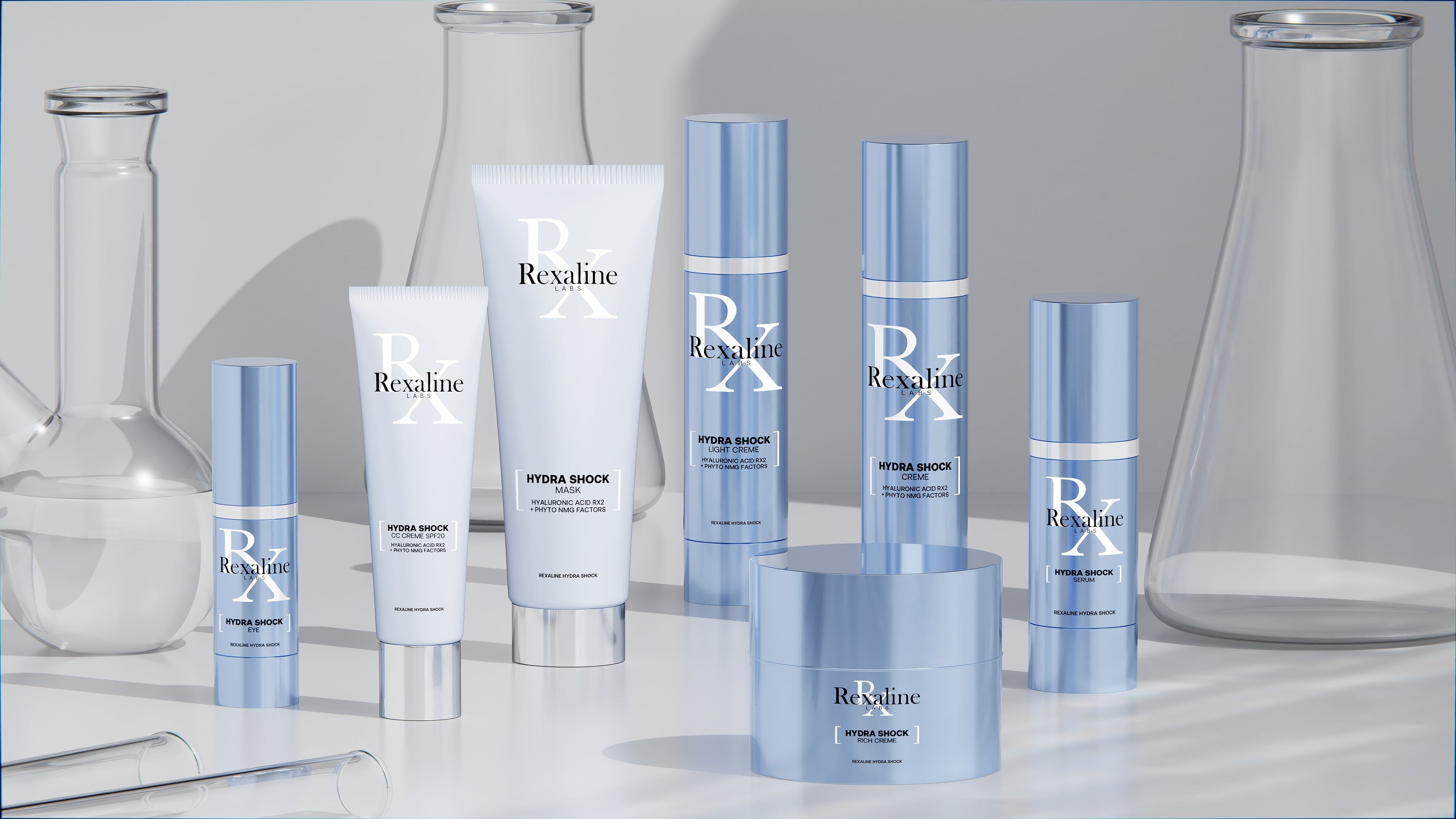 En synergie avec le duo d'Acide Hyaluronique, deux puissants actifs végétaux : l'Algue Rouge et la Rose du désert connues pour leur fort pouvoir hydratant, enrichissent le Complexe exclusif Rexaline pour offrir une approche anti-âge par la sur-hydratation et une efficacité démultipliée: une hydratation 3D, pour une action en 3 dimensions sur toutes les couches de l'épiderme, assurant des résultats exceptionnels.
Le trio gagnant pour une hydratation sans limite !