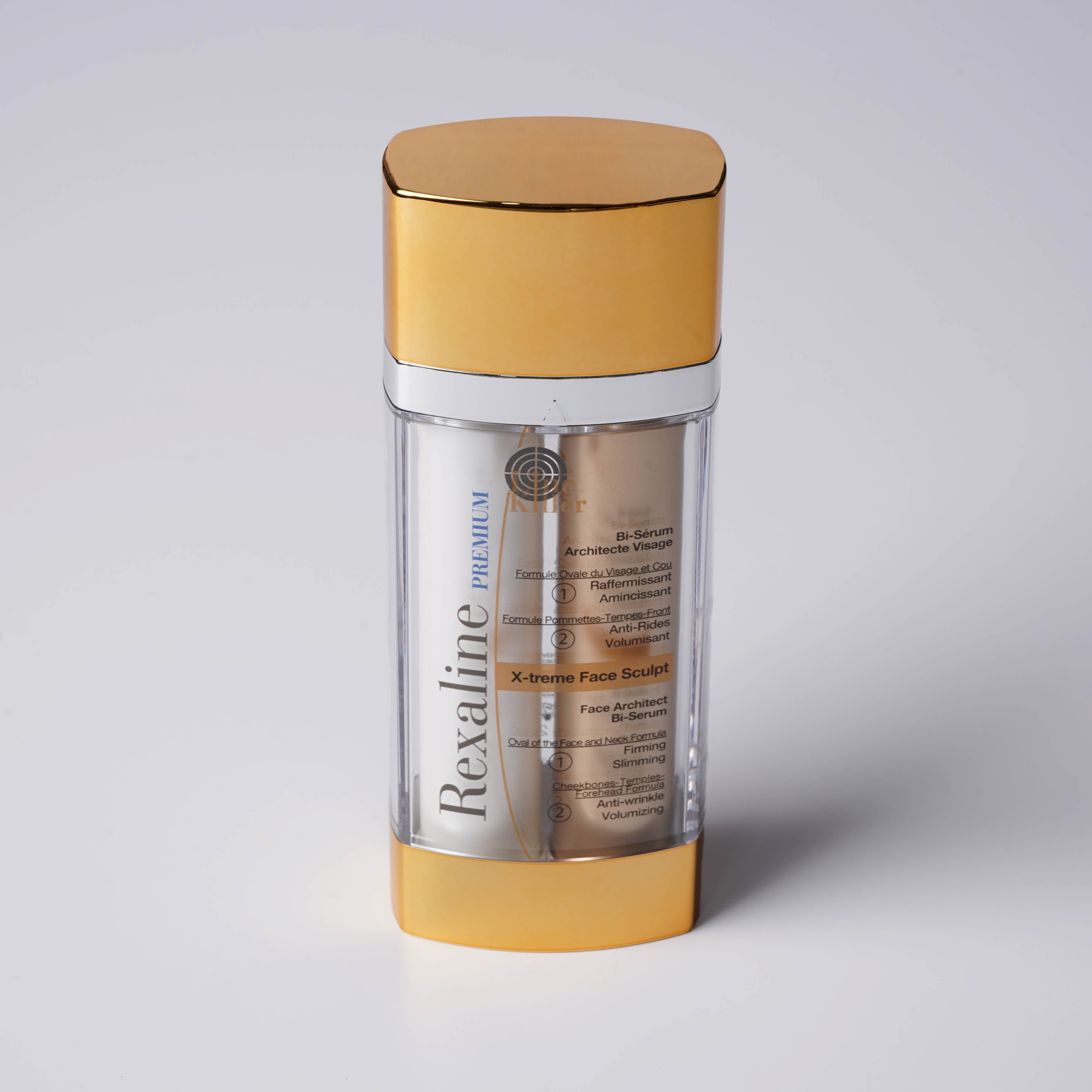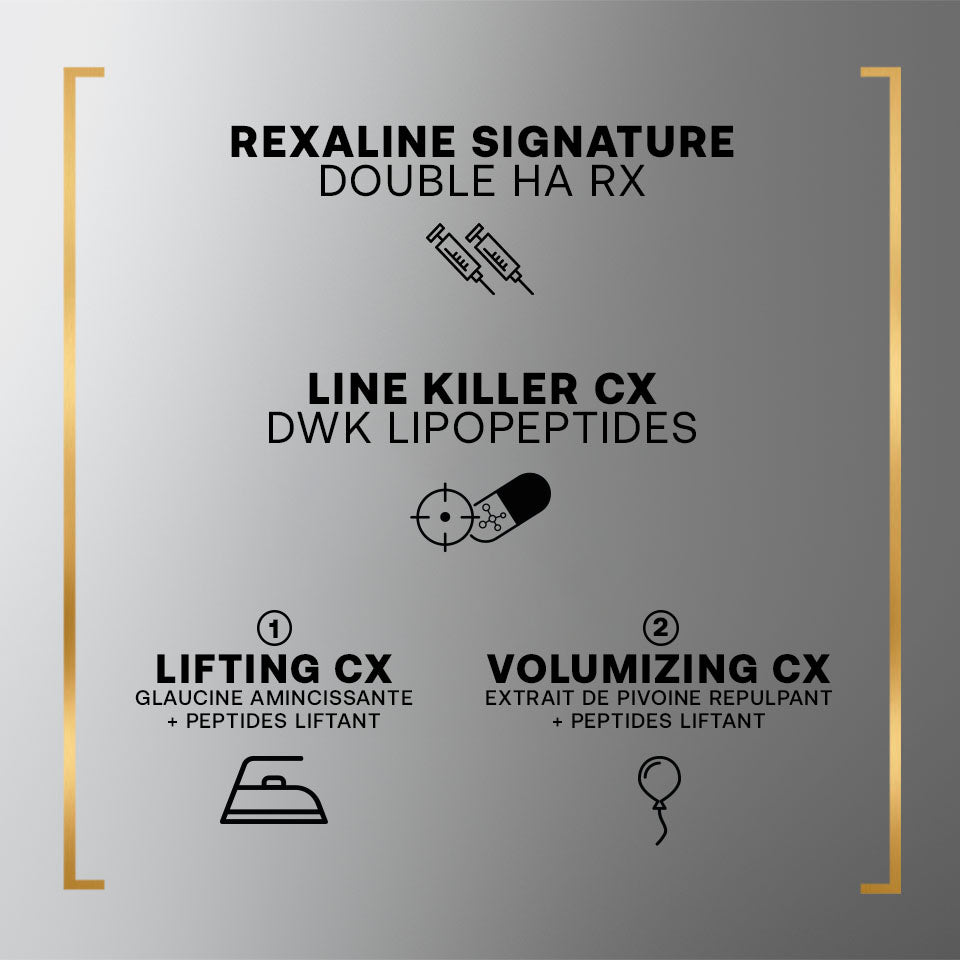 LINE KILLER
X-treme Face Sculpt
Face Architect Bi-Serum / 2 x 15ml
Sale price

$116.00
Regular price
(/)
Naturality:
Made in France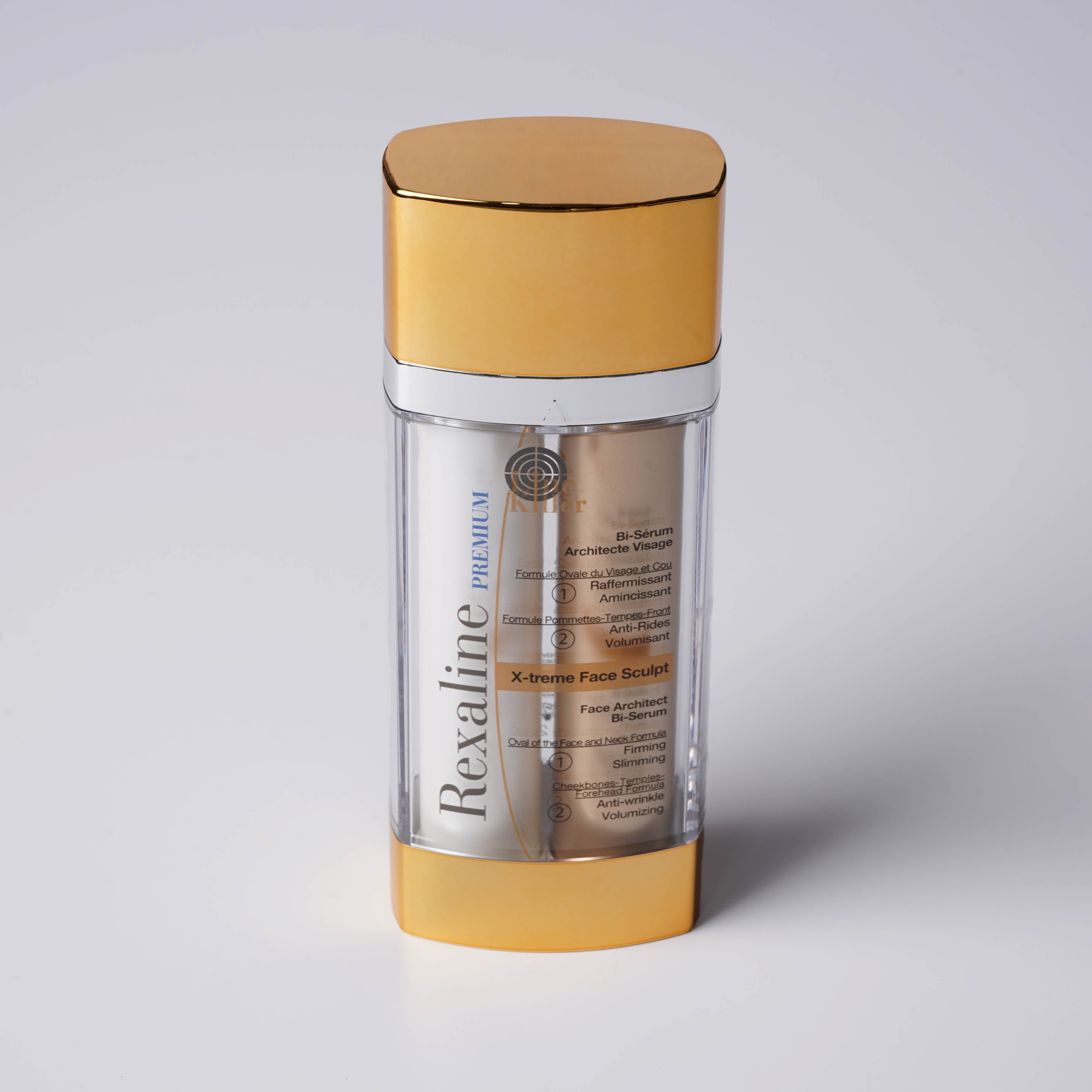 X-treme Face Sculpt
Sale price

$116.00
Regular price
Choose options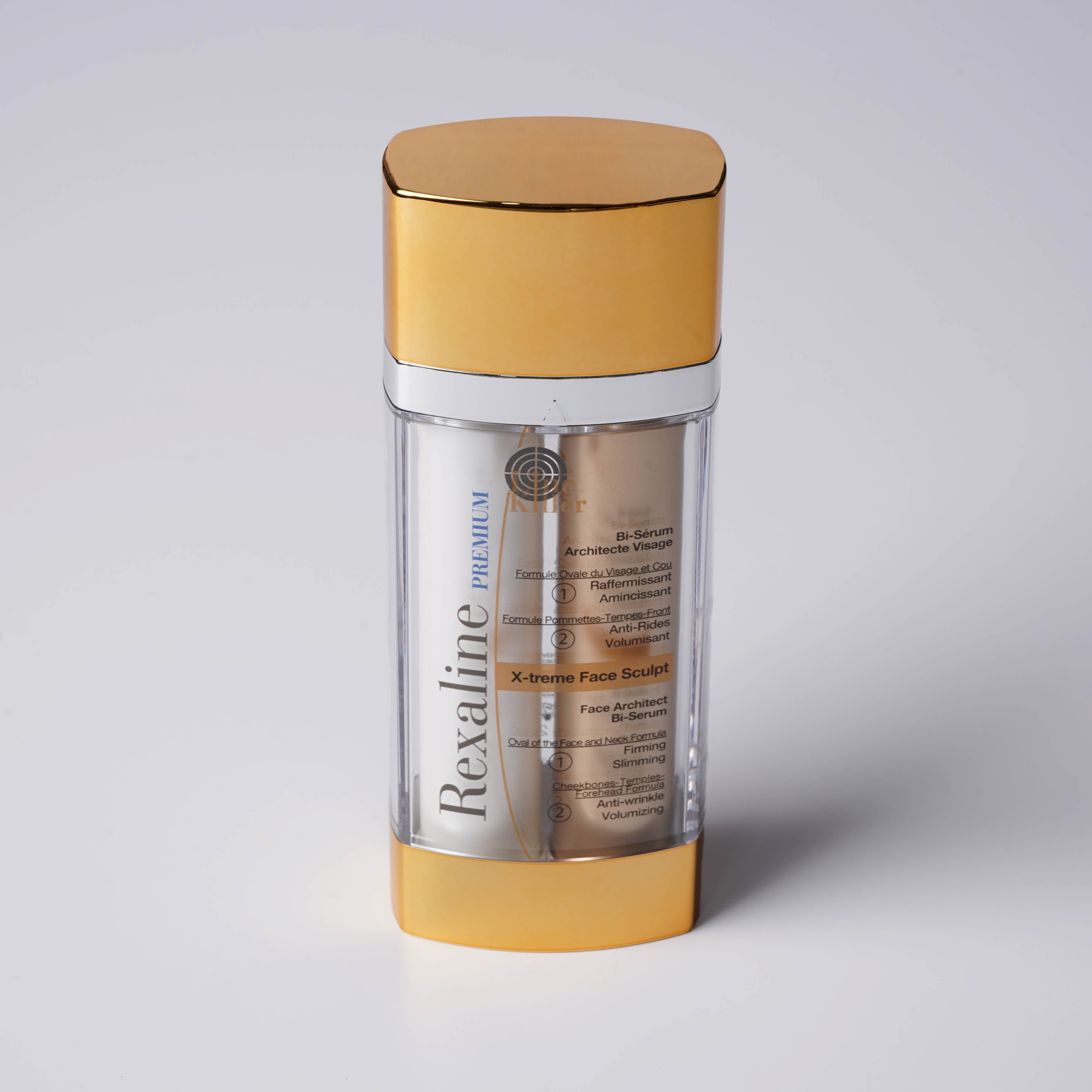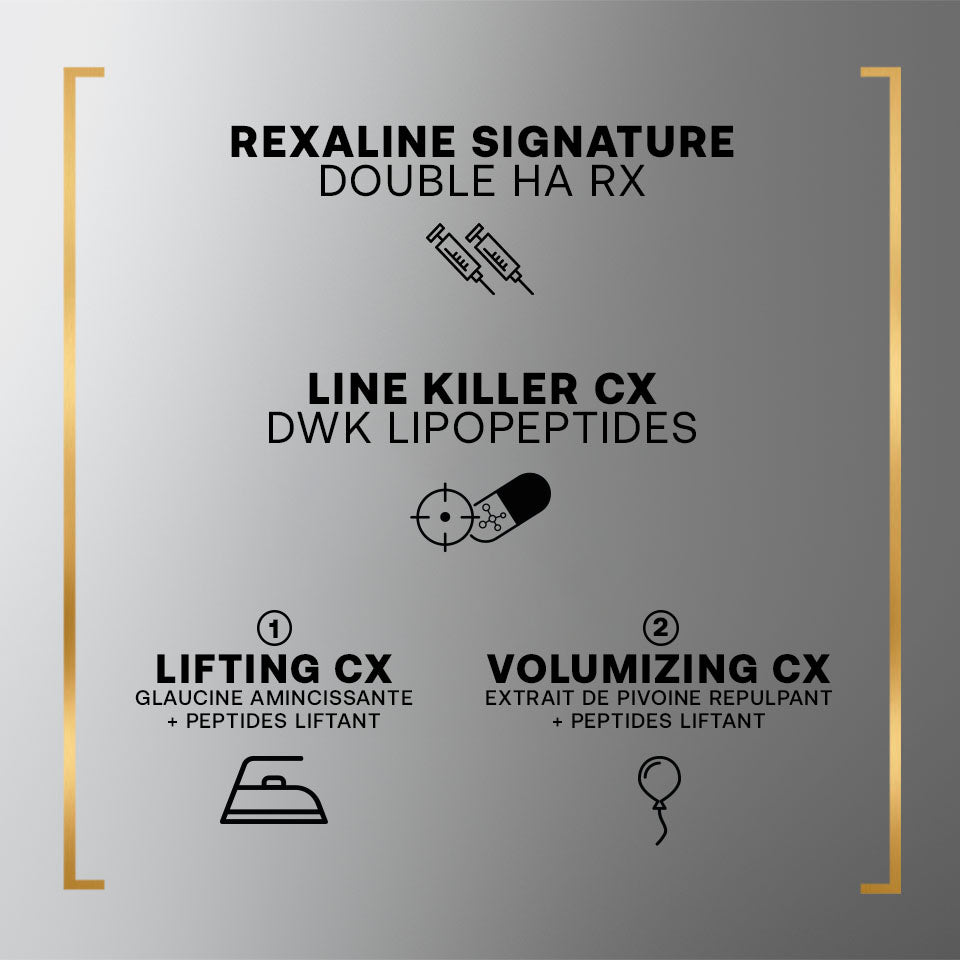 All mature skin types – Paraben-free – Vegan Formula
The first double serum that fights gravity by reversing the Beauty Triangle! A super-activated serum inspired by aesthetic medicine. Two formulas to resculpt facial volumes, redefine the jawline and lift the double chin.

Glaucine , a slimming active ingredient, refines facial contours while Peony Extract volumizes and plumps the skin.
The Hyaluronic Acid Duo from the Rexaline Complex is enriched with DWK Complex (Deep Wrinkle Killer), the latter is composed of encapsulated lipopeptides which benefit from technology resulting from medical research: targeting wrinkles deep within the skin. A "seeking head" capsule containing lipopeptides is equipped with receptors allowing it to directly reach the cells responsible for skin aging to give them energy.
Immediately , the skin is deeply hydrated, it regains its elasticity, it is redensified, as if lifted. Gradually , the double chin is refined, the areas of the upper face losing density are plumped up and regain volume.
You will love its two textures: fluid and light for the oval of the face; creamy and slightly pearly for a comfortable feeling for the delicate areas of the upper face. You will appreciate its subtle and ephemeral fragrance that respects the pH of your skin.
Clinical tests carried out by independent laboratories.
(1) Instrumental test carried out by the independent AMA laboratories on a representative panel of 10 women after 28 days.
(2) Self-assessment tests carried out by the independent AMA laboratories on a representative panel of 30 women after 28 days.
---
Clinical trials and user surveys
---
LE MATRIX'AGEING: specialists in anti-aging based on hyaluronic acid, Rexaline laboratories are interested in different types of aging. Matrix'aging is one of them. It manifests itself by a loss of material deep in the skin and is linked to the reduced efficiency of fibroblasts, these cells which produce collagen, elastin and hyaluronic acid. It leads to accelerated aging of the skin which results in wrinkles, a loss of firmness, and a loss of the oval of the face. The LINE KILLER line from Rexaline laboratories was designed to combat this phenomenon. NATURAL SCIENCE Within Rexaline laboratories, we promote the use of ingredients from biotechnology such as hyaluronic acid.
This choice allows us to achieve an average of 85% ingredients of natural origin.
---
---
---
---